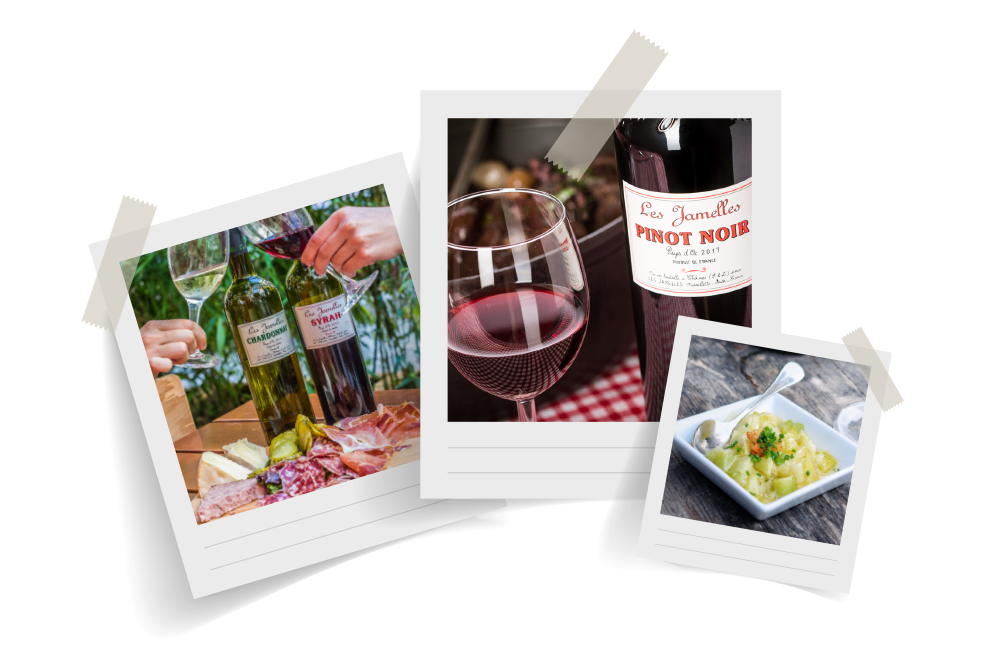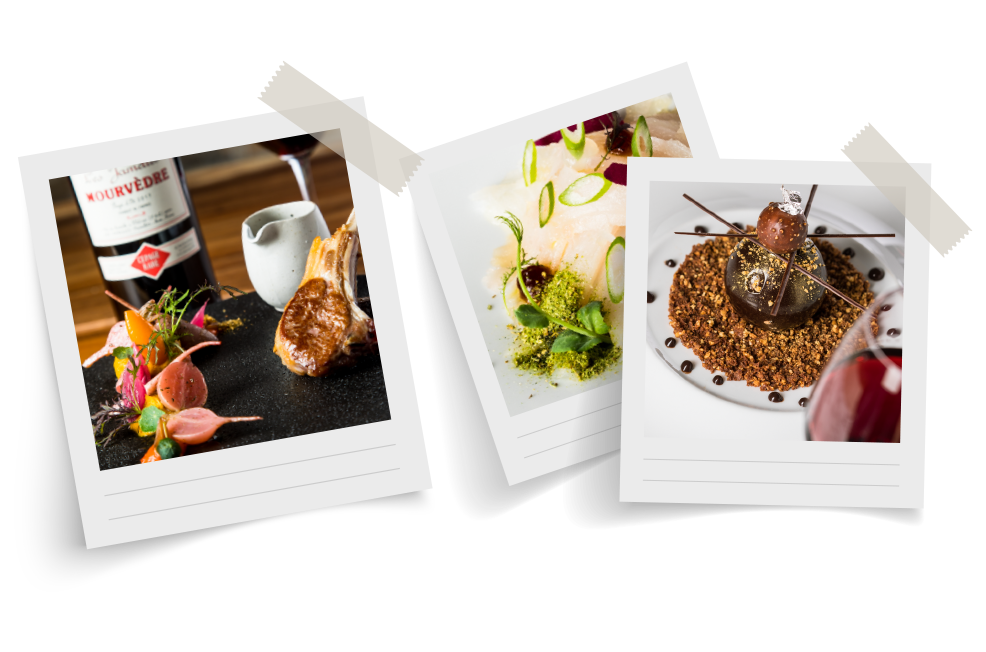 Preparation
In a Dutch oven, melt the butter and sauté the onions and bacon cubes. When
golden brown, remove and set aside.
In the same pot, sear the beef cut into 3 to 4-cm cubes and add the carrots cut into rounds. Sauté together for 5 min.
Sprinkle with the flour and allow to brown while stirring constantly.
Pour in the red wine and beef stock; add the reserved bacon and onions, bouquet garni and rushed cloves of garlic. Season with salt and pepper. Bring to the boil then cover and let simmer over low heat for 3 hours.
Then add the sliced mushrooms and simmer for another ½ hour.
Serve this dish with potatoes or pasta.
Perfect pairing : our Pinot Noir !
Ingredients
• 1,2 kg stewing beef
• 100 g stewing beef
• 40 g butter
• 10 pearl onions
• 2 carrots
• 2 cloves garlic
• 40 g flour
• 1,5 L red wine
• 200 g mushrooms
• 1/2 L beef stock
• 1 bouquet garni
• Salt
• Pepper