Dear partners,
In this space you will find all of the elements you may need to familiarize yourself with the brand (communication material, spec sheets, etc.) or to better promote it within your market (bottle packshots, photo library, video clips, etc.).
Enjoy browsing!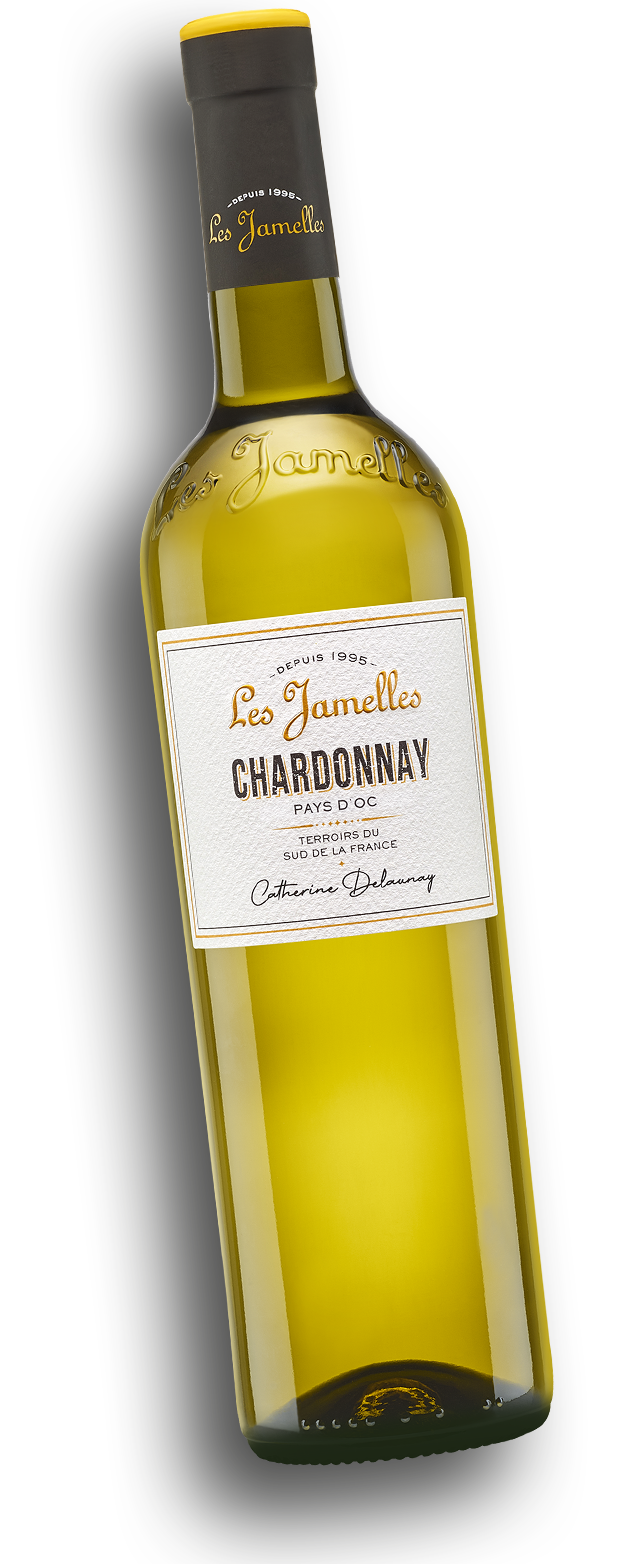 New eco-friendly bottle
In 2019, Les Jamelles takes a big step forward in their environmental commitment and unveils a lighter bottle!
While we export more than 70% of our production, this new eco-responsible bottle will allow us to reduce significantly our carbon impact, addressing environmental concerns expressed by our consumers and our distributers alike.
High-resolution packshots
SÉLECTION PARCELLAIRE
HD_SélectionParcellaire_GrenacheGris
SÉLECTION PARCELLAIRE
Selection Parcellaire Grenache HD
LES CLASSIQUES
Clair de Rose HD
SÉLECTION SPÉCIALE
Selection Speciale Grenache-Syrah-Mourvedre HD
MÉTHODE TRADITIONNELLE
Methode Traditionnelle HD
SÉLECTION PARCELLAIRE
Selection Parcellaire Carignan HD
SÉLECTION PARCELLAIRE
Selection Parcellaire Mourvèdre HD
SÉLECTION PARCELLAIRE
Selection Parcellaire Syrah HD
SÉLECTION SPÉCIALE
Selection Speciale Cabernet-Merlot
SÉLECTION SPÉCIALE
Selection Speciale Chardonnay-Viognier
LES PETITES JAMELLES
Les Petites Jamelles white HD
LES PETITES JAMELLES
Les Petites Jamelles rosé HD
LES PETITES JAMELLES
Les Petites Jamelles red HD
LES CÉPAGES RARES
Gewurztraminer HD
LES CÉPAGES RARES
Pinot Gris HD
LES CÉPAGES RARES
Roussanne HD
LES CÉPAGES RARES
Vermentino HD
LES CÉPAGES RARES
Marsanne HD
LES CLASSIQUES
Cabernet Sauvignon HD
LES CLASSIQUES
Chardonnay HD
LES CLASSIQUES
Cinsault HD
LES CLASSIQUES
Clair de Gris HD
LES CLASSIQUES
Grenache HD
LES CLASSIQUES
Pinot Noir HD
LES CLASSIQUES
Sauvignon Blanc HD
LES CLASSIQUES
Viognier HD
High-resolution photo library
PORTRAIT
Catherine Delaunay
Winery
Winery Les Jamelles
PORTRAIT
Catherine Delaunay
PORTRAIT
Catherine Delaunay
Recipes & wine pairing
Choco-Hazelnut dessert – Carignan
Recipes & wine pairing
Choco-Hazelnut dessert – Carignan
Recipes & wine pairing
Chocolate cake
Recipes & wine pairing
Charcuterie – Viognier
Recipes & wine pairing
Cheese plate – Pinot Noir
Recipes & wine pairing
Aperitif – Pinot Noir
Recipes & wine pairing
Roasted chicken & potatoes – Chardonnay
Recipes & wine pairing
Roasted chicken & potatoes – Chardonnay
Recipes & wine pairing
Salade niçoise – Vermentino
Vineyards
Etang de Marseillette
AMBIANCES
Canotier Les Jamelles
AMBIANCES
Méthode traditionnelle
AMBIANCES
Pinot Noir & Grenache
Recipes & wine pairing
Beef bourguignon – Pinot Noir
Recipes & wine pairing
Cassoulet – Cabernet Sauvignon
Recipes & wine pairing
Sea bream ceviche – Sauvignon Blanc
Recipes & wine pairing
Pissaladière – Merlot
Recipes & wine pairing
Spanish tapas – Syrah
Recipes & wine pairing
Spanish tapas – Syrah
Recipes & wine pairing
Lemon Meringue Tart – Gewurztraminer
Recipes & wine pairing
Lemon Meringue Tart – Méthode tradtionnelle
Recipes & wine pairing
Summer vegetable tian – Marsanne