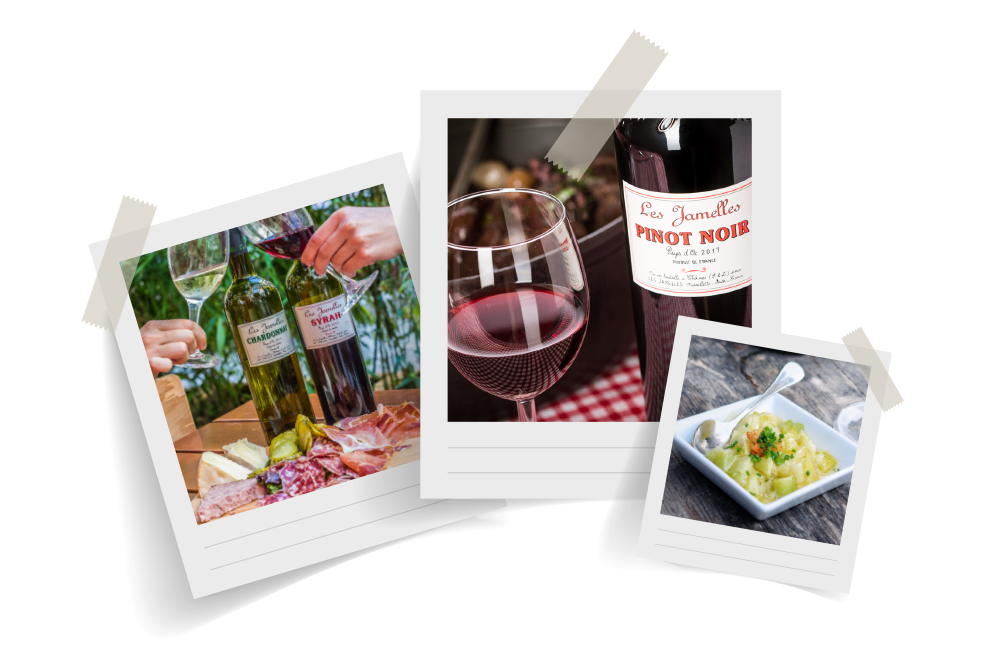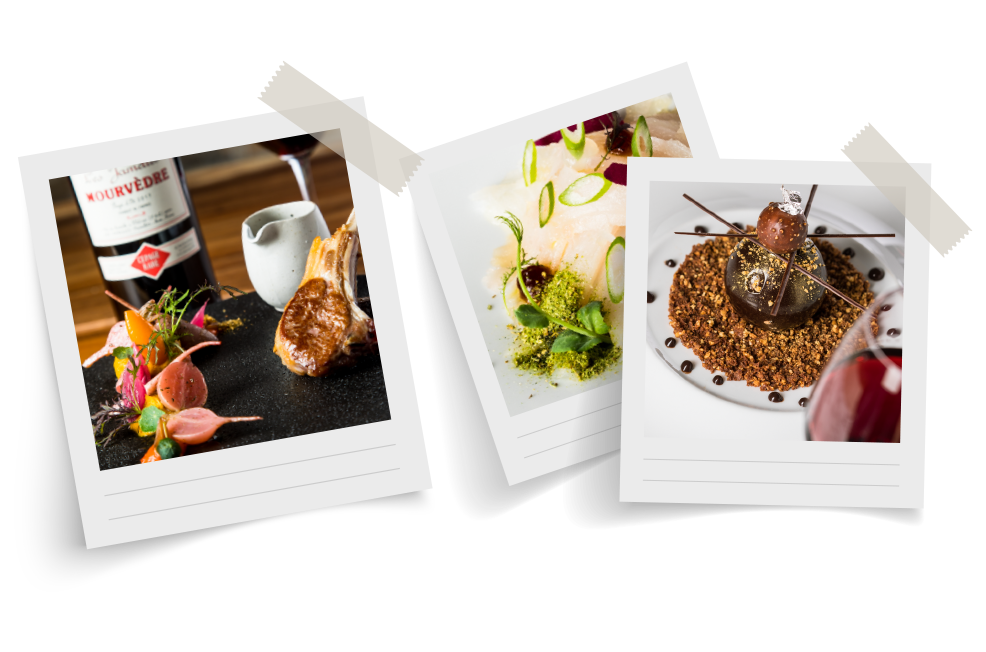 Preparation
Preheat oven to 180°C.
Melt the butter with the chocolate in a double boiler.
Add the pecans.
Separate the egg whites from the yolks. Beat the yolks with the sugar until the mixture is light and frothy then sprinkle in the flour and baking powder, stirring to blend.
Add the chocolate – butter – pecan mixture.
Beat the egg whites stiff and gently fold them into the chocolate mixture in several additions using a spatula.
Transfer the batter to a buttered cake pan.
Bake for 40 minutes. Halfway through cooking, cover the cake with parchment paper so that the top does not brown.
Let cool then unmould. Sprinkle with icing sugar before serving.
The perfect pairing: our Mourvèdre !
Ingredients
• 180 g dark chocolate
• 180 g butter
• 180 g sugar
• 100 g flour
• 70 g pecans
• 1 tsp baking powder
• 6 eggs
• Icing sugar for decoration (optional)