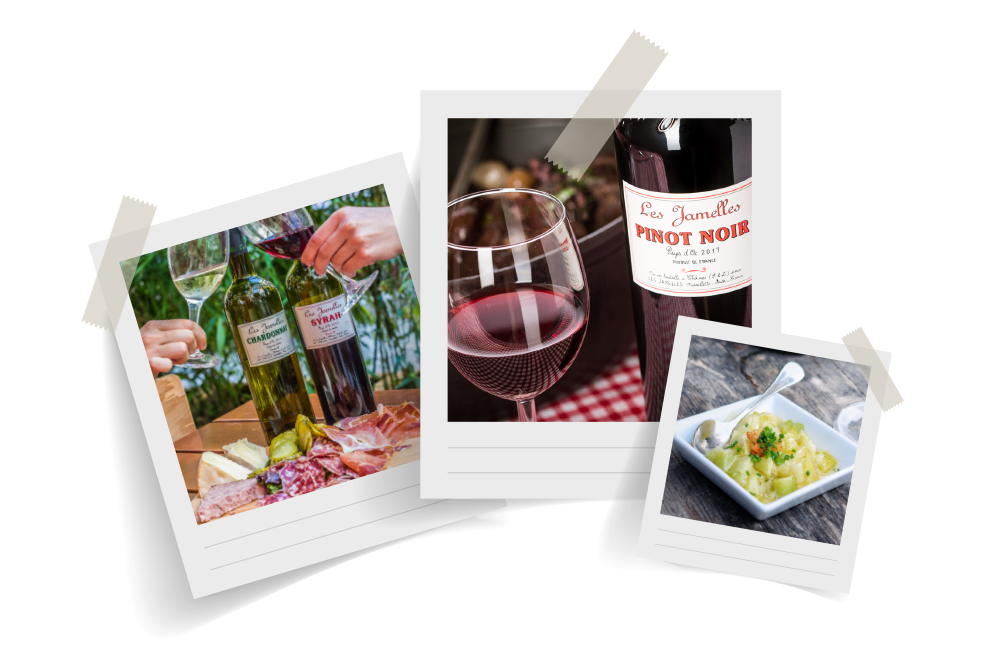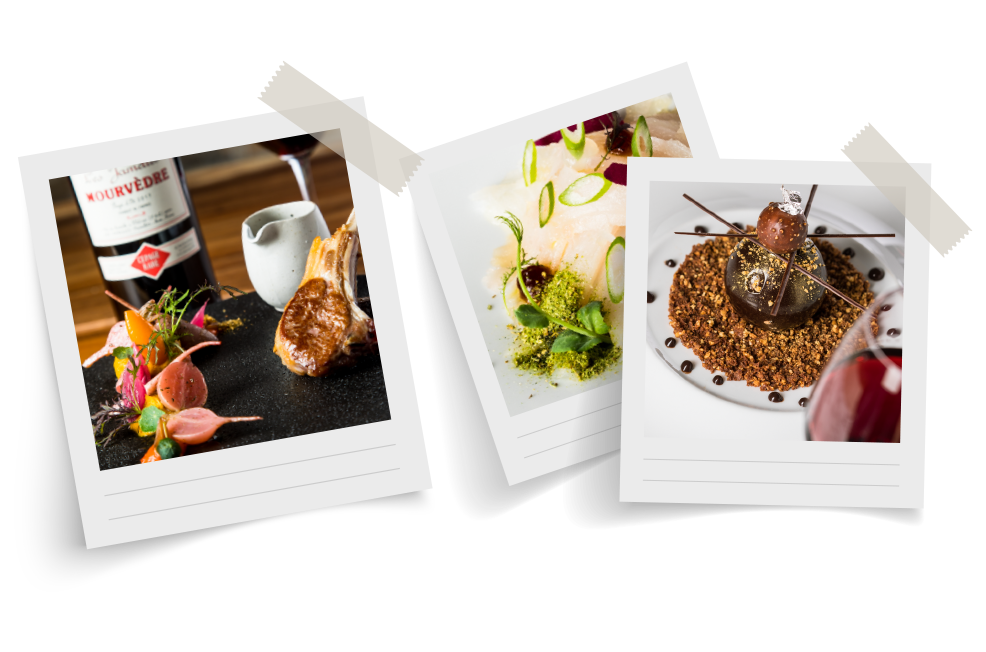 Preparation
Arrange an assortment of typical Italian products (Parma ham, bresaola, pancetta, for instance) on plates or platters.
Grilled vegetables:
Choose seasonal vegetables and brush with olive oil before grilling.
Basil pesto:
Mix basil leaves, garlic clove and pine nuts. Add Parmesan, olive oil, lemon juice and mix a few seconds more. Season with salt and pepper to taste.
The perfect pairing: our Mourvèdre Rosé !
Ingredients
• Grilled vegetables: peppers, courgettes, aubergines
• Italian deli meats
• Mozzarella di bufala
• Breadsticks
• Tomatoes
• Cherry tomatoes
Basil pesto:
• 40 g fresh basil leaves
• 55 g pine nuts
• 50 g grated Parmesan
• 1 garlic clove
• +/- 8 Tbsp olive oil
• 2 Tsp lemon juice
• Salt, pepper